The Spring Break 50th
Anniversary - 1961 to 2011
Spring Break 2011 marked the 50th anniversary of Spring Break as a major cultural event with over 50,000 students participating at one or more destinations.
Since the late 1800's American college students have been affected by March Madness as evidenced by springtime events at Harvard and Yale.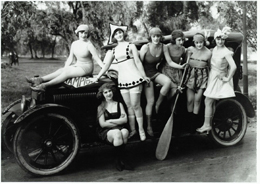 In 1926, The city of Ft. Lauderdale built the first pool of Olympic size (50m x 20m) in Florida. It became home to the nation's top competitive swimmers and attracted many northern university swim teams during the semester break.
Beginning in the late 1930's over 1,500 student-athletes from 50 eastern and midwestern colleges participated at the College Swim Forum at Fort Lauderdale's Olympic-size municipal pool.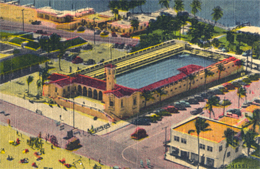 In the late 1950's the major media outlets of the period, Life Magazine, Time Magazine and Look Magazine had begun to report on the mass migration of college students to beaches of Florida and the Bahamas in March.
The most popular destination was Fort Lauderdale. A coed interviewed by Time Magazine explained that she had come to Fort Lauderdale because "this is where the boys are."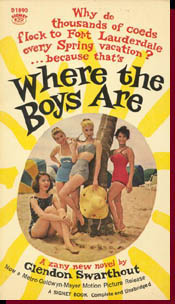 A Michigan State English professor Glendon Swarthout wrote a comic novel about the "coming of age" of four collegiate girls during spring vacation titled "Where The boys Are." The novel was optioned by MGM and production began immediately on location in Ft Lauderdale.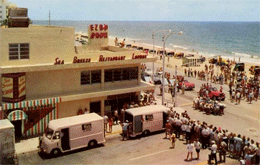 The Student Invasion
"Where the Boys Are"
"Where the Boys Are" premiered at Fort Lauderdale's Gateway Theatre on Sunrise Boulevard on December 21, 1960.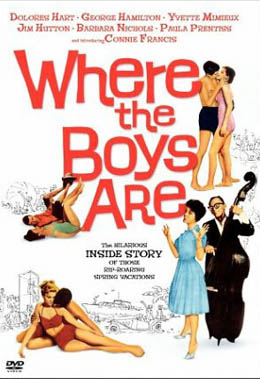 The movie met with great success and popularized the annual event spreading the myth throughout the nation of the epic journey of college-age men and women to the idyllic shores of Florida--Ft. Lauderdale, to be precise--to find fun, sun, and true love.
With the balladic crooning of Connie Francis ringing in their ears, thousands of college students began finding their way to Florida in droves, seeking to escape the challenges of their studies in a place where romance and good times were always close at hand.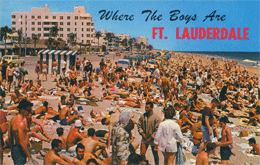 The "College Student Invasion" began 90 days later in March of 1961 with over 50,000 college students arriving in Ft Lauderdale overwheming the 80,000 local residents.