Spring Break 2017 in Cuba
Even with Obama's the foriegn policy announcement admitting that the half-century old American policy aimed at removing the Castro brothers has not worked, American students will not be able to go to Cuba for Spring Break 2016.
Canadian and European students enjoy!
Obama's new policy will make it eaiser to travel to Cuba for academic, athletic and humanitarian purposes beginning in 2016, but regular vacation travel by Americans will have to wait until the embargo is lifted by Congress.
Our guestimate is that it will take at least another 12-18 months to get the embargo lifted, but MasterCharge, Visa and American Express will be able to help with building out Cuba's network infrastructure, so when are able to travel to Cuba, you might be able to use your credit cards, phones and perhaps access the Internet.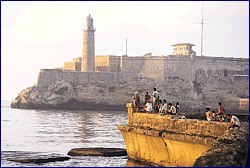 If you are an American student and travel to Cuba today, you may face fines of up to $65,000. There are travel agencies that are licensed to provide group travel tours to Cuba like Tauck Travel'sPeople to People Tours
Maybe Congress will address Cuba embargo in 2017, so that American students can join the Canadian and EU students that have been going to Cuba for years.
Cuba is a large island, three-quarters the size of Florida, and aside from crowded hot spots like Havana and Varadero and a handful of colonial cities and resorts, it is largely underdeveloped - making it a sleeping giant as a Spring Break destination.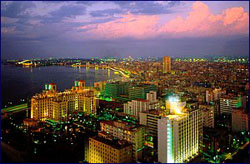 In 1962, the United States established the travel ban along with a number of other restrictions, including a trade embargo, soon after Fidel Castro's takeover of Cuba.
Havana--The exotic capital of Cuba and largest city in the Caribbean is a must-see for every Spring Breaker. For centuries, it has served as the gateway to the Gulf of Mexico. And in 1982, Old Havana, the city's historic centre, was declared a UNESCO World Heritage site.
lf travel restrictions are lifted later this year, you will want to be in the first wave of visitors before the island becomes "Americanized" by companies like Burger King, Subway, Wendy's, KFC and Walmart.
Today, Americans are free to travel anywhere in the world except Cuba. The president of the Orbitz, Barney Harford, believes so strongly in US travel to Cuba that he whas used its resources and corporate prestige to launch an on-line petition drive.
Spring Break 2016 News
Cuban expedition to take off Spring Break of 2016
LARIAT 9/26 - It's a good time to get Cuba on your radar. For the first time, Saddleback College is offering a unique opportunity to spend spring break in Cuba. The trip will be a total of ten days and will visit five Cuban cities.
---
Airbnb Adds Cuba for US Travellers
Airbnb said Cuba could eventually become one of its biggest markets in Latin America in .
---
Cuba's Beaches
Cuba has several world class beaches perfect for Spring Breakers!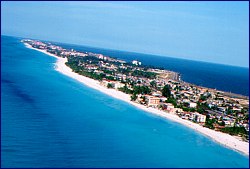 Varadero Beach - For one of the finest beaches in the Caribbean, you need look no further than Varadero, the longest beach resort in Cuba. Considered by many as the world's most beautiful beach, Varadero is part of a peninsula that stretches far out into the calm waters of the Atlantic. Its 21-kilometre strip of fine white sand is an ideal vacation spot for Spring Breakers.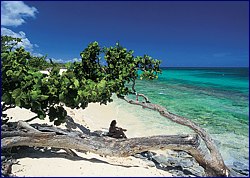 Guardalavaca Beach--Is a 1.5-kilometre ribbon of white sand sandwiched between a coral reef and lush green vegetation. A perennial favourite, this spot has three major resorts (Las Brisas Club Resort, Atlantico hotel and bungalows and Club Guardalavaca) There are countless activities to keep visitors busy including shops, discos, karaoke, a diving school, sailing facilities, horseback riding, vehicle rentals (bicycles, motorcycles, cars) and taxi service.
Emerald Beach or Playa Esmeralda--Five kilometres east of Guardalavaca, Playa Esmeralda is just around the corner from Bahia de Naranjo nature park and aquarium. On this crescent-shaped beach surrounded by lagoons and lush greenery, Sol Melia hotel group operates three luxury resorts: the four-star Sol Rio de Luna and Sol Rio de Mares and five-star Melia Rio de Oro.