Alternative Spring Break
Student led initiatives, now known as alternative breaks, began on college campuses in the late 1980s and early 1990s as part of an overall surge of interest in institutionalizing community service on college campuses.
Rather than travel to a traditional spring break location, groups of students came together to form a new community that was immersed in education on social issues, service work, and reflection.
In 1991, a national nonprofit organization called Break Away: The Alternative Break Connection was founded. The purpose was to gather the resources and best practices for the alternative spring break programs that had been established on multiple campuses across the U.S.
For the last two decades, there has been a consistent increase in the number of colleges and universities with alternative break programs. This growth accelerated in the mid 2000's, and has been attributed to two factors:
1) The institutionalization of volunteer service as an integral part of the college experience.
2) The overwhelming interest in service work along the Gulf Coast in the aftermath of Hurricanes Katrina and Rita.
The Experience
Contributing To Others
An alternative Spring Break is a trip where a group of college students (usually 10-12 per trip) engage in volunteer service, typically for a week. Alternative break trips originated with college students in the early 1980s as a counter to "traditional" spring break trips.
Each trip has a focus on a particular social issue, such as (but not limited to) poverty, education reform, refugee resettlement, and the environment.
Students learn about the social issues and then perform week-long projects with local non-profit organizations. Alternative Spring Break Trips are also drug and alcohol-free experiences, with a heavy emphasis on group and individual reflection.
The aim of the experience is to contribute volunteer hours to communities in need, and to positively influence the life of the alternative breaker.
Breakers are emboldened to take educated steps toward valuing and prioritizing their own communities in life choices such as recycling, donating resources, voting, etc.
Alternative Spring Break
Benefit Events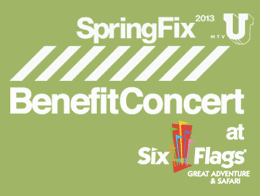 Organizations like MTV are now partnering with United Way and mtvU to host events like "Spring Fix," an alternative spring break, in areas that were affected by Hurricane Sandy. "Spring Fix" included a special free concert at Six Flags Great Adventure in New Jersey.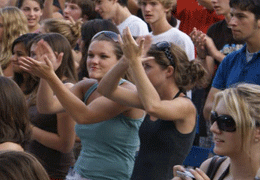 MTV cameras were on the ground capturing all the "Spring Fix" activities, and the network expects celebrities, politicians and more who stopped in and took part.
The Great Adventure attendees weere also be able to attend the concert, and a portion of the proceeds from that day that were donated to United Way.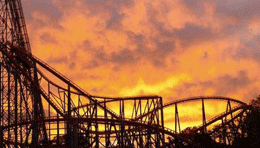 Events like Spring Fix are not the only game in town. Check out other alternative spring break projects from United Way.
To donate to these type Projects You can contribute a few bucks to improve the lives of those affected by Hurricane Sandy by supporting long-term community building. Just $10 could buy a panel of drywall to help rebuild a child's bedroom. Don't have the resources to give personally? Create an online fundraising page to support United Way. It's easy and we'll show you how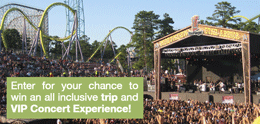 Alternative Spring Break Projects
Spring Break equals service learning around the world
Bucknell University — Alternative Spring Breaks have been a tradition at Bucknell University since 1999.....
---
Alternative Spring Break pulls volunteers out of college 'bubble'
IU State Side — For Illinois State senior Maggie Wingate, spring break was spent in South Carolina, helping girls scarred by sexual abuse.....
---
UT Students Mark Twenty Years of Spring Break Volunteering
Daily Press — It's been twenty years since Volunteers began serving others during spring break.....
---
Stockton students spend spring break learning to help domestic abuse victims
Daily Press — CNU students spend spring break building habitat homes.....
---
Stockton students spend spring break learning to help domestic abuse victims
Press of Atlantic City — While many students travel south for a week of sand, sun and partying, so-called "alternative spring breaks" ......
---
Service-Oriented Spring Breaks Gain Popularity
Diverse — A growing number of college students who are giving up the traditional go-wild spring break in favor of service learning trips......
---
Alternative Spring Break in D.C. inspires Abington students
Penn State News — 10 Penn State Abington students who traveled to Washington, D.C., last week......
---
Pennsylvania students skip beach, spend alternative spring break in Memphis
The Commercial Appeal — Muhlenberg College students opted to work on social justice issues.......
---
Service-Minded Students Make Alternative Spring Break Plans
UTD — 88 UT Dallas students will head out March 10-16 to participate in one of 10 projects.......
---
Alternative Spring Break Trips Have Much to Offer an Outdoor Enthusiast
Mace & Crown — Here are several options to consider that will offer a unique outdoor experience.......
---
Iowa college students donate spring break to East Coast recovery/a>
desmoinesregister.com— Here are several options to consider that will offer a unique outdoor experience.......
---
Jackson Community College students to take trip to Tennessee, perform community service projects
Jackson, MI — Jackson Community College students will head to Tennessee over their spring break to perform social and environmental service projects......
---
Spring break not always beaches and margaritas
The IUSB Preface — IU South Bend students are about half way through the semester and are ready for spring break to arrive.....
---
Alternative Spring Break helping out with hugs
Sonoma State Star — This year SSU's Alternative Spring Break will be hosting four trips and traveling to four different places in the country......
---