---
Spring Break 2024 Breaking News
Now Is the Time to Book Your Cancun Spring Break Flight, but Hold Off on Accommodations
Wealthofgeeks| 11/21 | according to data revealed by Priceline, Cancun spring breakers-to-be should make sure they purchase their flights this month.
---
Spring Break 2024 | Miami | Ultra Music Festival
Springbreak.com Staff | 11/20 | Ultra Music Festival 2024 will take place during Spring Break 2024 in Miami between March 22-24. The lineup announced so far includes Adam Beyer, Afrojack, David Guetta, and Calvin Harris. Additional performances include Tiesto, Peggy Gou, Nora En Pure, Artbat, and Nina Kraviz. Tickets for three-day passes start at $350.
---
Red Bull Spring Break 2024 Vibes | Locations & Dates
Springbreak.com Staff | 11/20 | Red Bull Spring Break Vibes isn't just another Spring Break event—it's the one you've been waiting for. Turning up the heat across three of the top Spring Break destinations, March 12th: Fort Lauderdale, FL, March 12th: South Padre Island, TX, March 14th: Panama City Beach, FL. Red Bull is blending the very best of the season into a monumental celebration.
---
Spring break 2024 Miami Beach | Spring Break a two-edge sword for business
Miami Today News| 11/7 | Despite the history of spring break, businesses are optimistic for spring break in 2024. The most recent city commission meeting that focused on spring break took place July 6. In March, the commission failed to pass legislation to limit alcohol sales. "Hopefully this [upcoming] year, it's going to be a little different," said Mr. Barco. "And hopefully all the stuff that the city is implementing to make it safer will work. Hopefully we'll start getting that influx of tourism back to Miami Beach to where we'll be able to survive."
---
More News Stories
---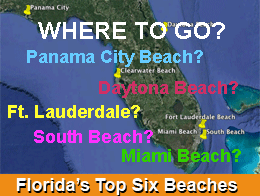 A quick survey of the top Florida Spring Break 2024 destinations comparing bars, clubs, concerts and law enforment.
Read More
---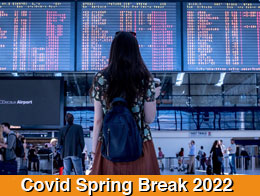 What Are Your Options? Before you book your Spring Break 2024 Trip, here are some things to consider.
Read More
---