News Links - 2013
Spring Break Sting Operation Will Target Hundreds Of Texas Businesses
AUSTIN (February 20, 2013)—The Texas Alcoholic Beverage commission will target bars, restaurants, grocery stores and convenience stores in a spring break sting operation....
---
Travelocity Indicates Cost Of Spring Break Travel Increasing But Deals Still Available
SOUTHLAKE, Texas (Feb. 12, 2013) Travelocity released data today, which indicates a nine percent rise in domestic airfares....
---
Four Tips to Make Spring Break Cheaper
FOX Business (February 08, 2013) While blowing a ton of money on spring break might seem like a lot of fun.....
---
Spring break: Good times, good choices
Illinois State University(February 13, 2013) Have a safe break and keep your well-being a priority....
---
Hawaii: If spring break is calling, Kauai may be the answer
L.A. Times (February 5, 2013) Want to learn to surf? Already know how and want to tackle better waves? ....
---
Privacy concerns at Spring Break prompt collective responsibility
It's no secret that a prospective employer will likely run a cursory Google search...
---
WSJ: On Orbitz, Mac Users Steered to Pricier Hotels
A computer's operating system is one of several factors Orbitz considers when serving up search results......
---
News Stories 2013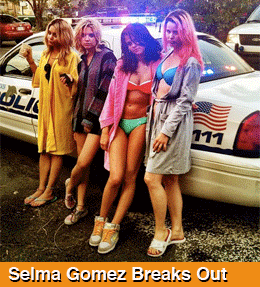 The Movie "Spring Breakers" Premieres In Theaters on March 22, 2013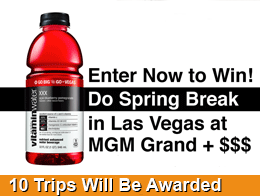 Win a Spring Break 2013 Trip to Las Vegas - MGM Grand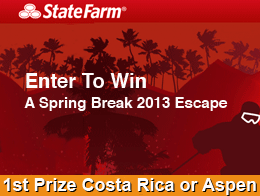 Win a Spring Break 2013 Trip to Costa Rica or Aspen
News Stories 2012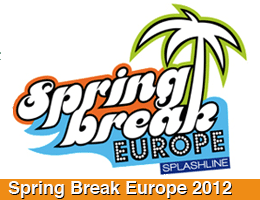 Spring Break Europe Event Celebrates Fifth Year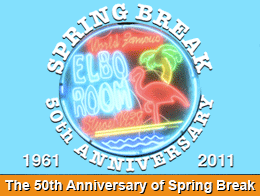 Learn How Spring Break Started 50 Years Ago in Fort Lauderdale