mtvU Breaks to Cancun, MX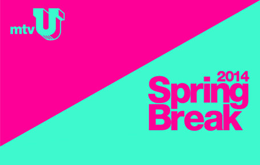 MTVu, MTV's 24-hour college network, announced November 14th, that "mtvU Spring Break 2014" will be an international affair to remember, taking place at The Oasis Hotel, the 1000+ room "all-inclusive entertainment resort" in Cancun, Mexico from March 19, 2014 to March 25, 2014.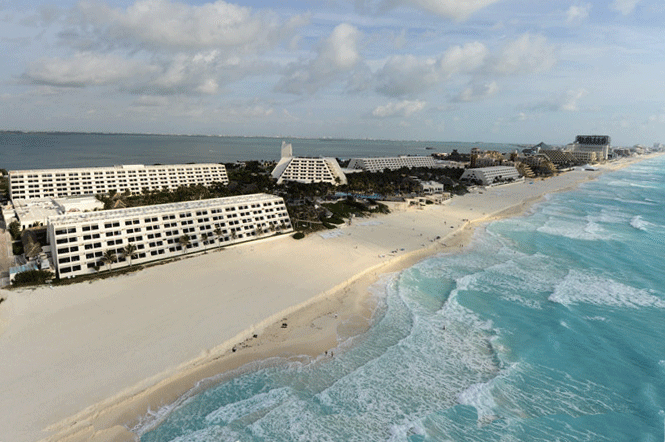 For the last two years the Oasis Hotel and it's sister resort have hosted the Dance U Festival in addition to the daytime beach activities. This year they are taking it up a notch with a special week of Spring Break-themed programming will air across MTV, MTV2 and mtvU starting March 31, 2014.
The week long event will feature exclusive musical performances, surprise celebrity appearances and live tapings of hit MTV and MTV2 series, as students soak up the Cancun sun and take part in the ultimate Spring Break. More information will be announced at a later date and if they stay true to form, look for a casting call for participants 60-90 days out from the start of the event.
Again this year there is a contest to win a trip for two (must be 18+) to the "mtvU Spring Break 2014" event.
The package includes four nights of all inclusive hotel accommodations at The Oasis Cancun Resort; round trip air fare for two; round trip ground transportation between the airport and hotel, and the best VIP Spring Break experience for the winner and their guest.
More information to follow as it becomes availabe.
About mtvU
From the Press Release
Broadcast to more than 750 college campuses and via top cable distributors in 700 college communities nationwide, mtvU reaches nearly 9 million U.S. college students – making it the largest, most comprehensive television network just for college students.
Twenty-four hours a day, seven days a week, mtvU can be seen in the dining areas, fitness centers, student lounges and dorm rooms of campuses throughout the U.S., as well as on cable systems from Charter Communications, Verizon FiOS TV, Suddenlink Communications, AT&T u-Verse and nearly 70 others. mtvU is dedicated to every aspect of college life, reaching students everywhere they are: on-air, online and on the campus.
mtvU programs music videos from emerging artists that can't be seen anywhere else, news, student life features and initiatives that give college students the tools to advance positive social change. mtvU is always on campus, with hundreds of events per year, including exclusive concerts, giveaways, shooting mtvU series and more.
For more information about mtvU, and a complete programming schedule,visit mtvU.com